Design Thinking workshop at Ahoy! Berlin
Posted by Jennifer Meister on 31 Mar, 2016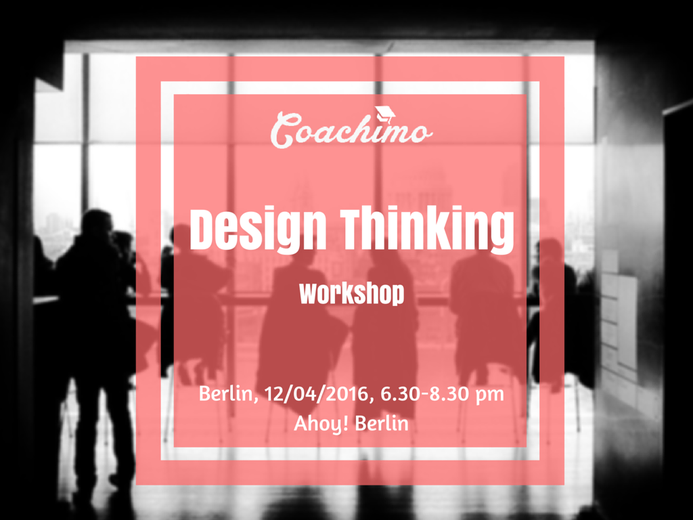 Innovation is more and more becoming an essential component when it comes to becoming successful, personally as well as professionally. Therefore, different approaches and methods have been developed in the recent years.
One method that has increasingly been enforced in recent years is "Design Thinking". This is especially true for companies and start-ups that need to develop new products and services at a fast pace to the market.
Design Thinking aims to engage people and companies to think out-of-the-box and thus be ready to develop innovative products or solve problems using a creative framework.
Even though it is an exciting tool that offers new opportunities, many people are not quite sure about how exactly it works and what can be achieved with it.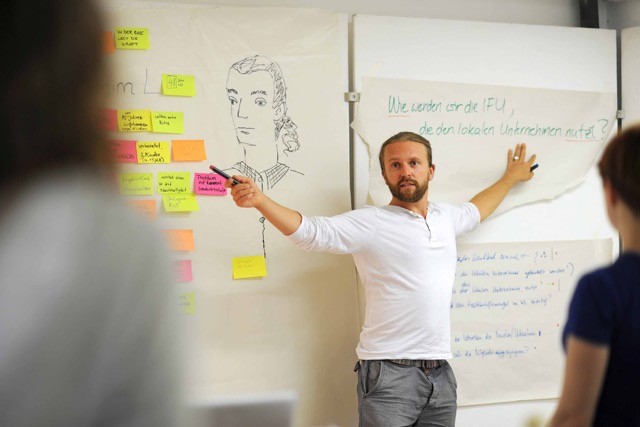 Göran Hielscher is Design Thinking Coach and has given workshops for many years. He helps companies to implement Design Thinking in their culture or solve current problems together with them.
In a one-hour mini workshop Göran will introduce the method to the audience, using the recent networking scenario to see what is possible, when many brains are linked together. The participants can practise what they have learned and directly apply it to their professional or private environment.
"Design Thinking for Networking"
UNDERSTAND - How can we best get to know each other on start-up events?
OBSERVE - Speed user research
POINT OF VIEW - Define target group
IDEATE - Hardcore brainstorming
PROTOTYPE - Speed implementation
TEST - Live test in the event space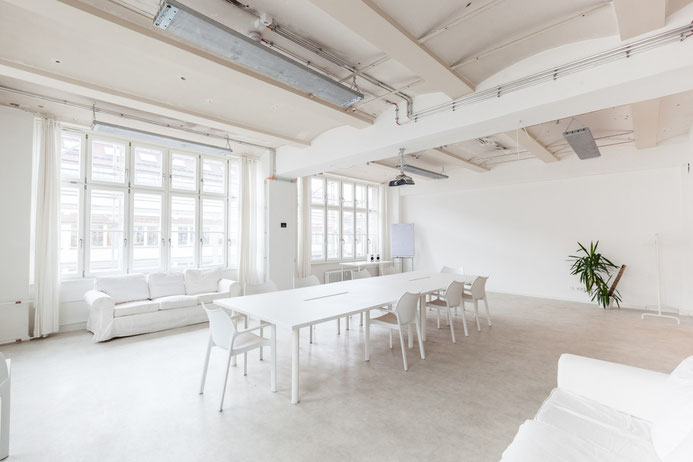 The workshop is organized in cooperation with our partner, the co-working space Ahoy! Berlin. To make the mini workshop for the participants as effectively as possible, the number of participants is limited by 20 people.
Program "Design Thinking" workshop:
6.30 pm Entrance
7.00 pm Introduction: Ahoy! Berlin and Coachimo (5 minutes each)
7.10 pm Start workshop:
Part I: Presentation of the Design Thinking approach (about 25 minutes)

Part II: Practical exercise (about 35 minutes)
8.10 pm Networking (about 30 minutes)
8.30 pm End
Tickets:
Registration is free. Please send us a short notice via email at learn@coachimo.de or to our contact formular. As there are only 20 spots available, we will conduct a raffle of the interested people and inform everybody if they have secured a spot or not latest by the 10th of April. Good luck!
---